About Us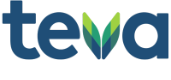 Teva pharmaceuticals has been developing and producing medicines to help
improve people's lives for more than a century. We are committed to being a
global leader in generic and specialty medicines with a portfolio of 2,400
products in nearly every therapeutic area. Around 200 million people around
the world take a Teva medicine every day. They are served by one of the
largest and most complex supply chains in the pharmaceutical industry. Along
with our established presence in generics, we have significant innovative
research and operations supporting our growing portfolio of specialty and
biopharmaceutical products. Learn more at www.tevapharm.com.
Vacancy details
Post Name: Clinical Research Assoc II
Qualification: MSC clinical research/ B.Pharm/ M.Pharm  
Experienced:5 to 7 years
Location:Navi Mumbai, IN
Job Description
To ensure all assigned studies follows SOPs, GCP and applicable regulations.
To do all regulatory/ethics submission as per timelines and to ensure regulatory documents are available, complete and current.
In coordination with the project manager and/or medical monitor, perform study site selection visits. Participate in/conduct investigator's meeting and site initiation visits.
To perform regular monitoring visits to site
To verify the case report forms and source data according to the monitoring plan
To ensure site level metrics (i.e. 100% IP accountability, 100% informed consent documentation etc.) are tracked and communicated as appropriate.
Conduct site close out and assure appropriate archival of controlled documents.
Resolve issues as they affect clinical plan timelines and quality to ensure achievement of goals and objectives at the site level.
Work in liaison with the finance department in the organization and administration of financial payments to the investigators or relevant local institutions.
Already Working @TEVA?
If you are a current Teva employee, please apply using the internal career site available on "Employee Central". By doing so, your application will be treated with priority. You will also be able to see opportunities that are open exclusively to Teva employees. Use the following link to search and apply: Internal Career Site
The internal career site is available from your home network as well. If you have trouble accessing your EC account, please contact your local HR/IT partner.