About Us
Piramal Pharma Solutions is the Contract Development and Manufacturing arm of Piramal Pharma Ltd., with operations across North America, Europe and Asia. We are a global leader in integrated solutions and offer a unique platform of services across the drug lifecycle – from drug discovery and development to commercial manufacturing of drug substances and drug products. Our capability as an integrated service provider & experience with various technologies enable us to serve innovator and generic companies worldwide.
Vacancy Details
Department: Quality Assurance
Posts: QA Officer – Quality Assurance
Qualification: A college / university qualification in a scientific subject
Experience: 02 to 03 yrs
Location: Grangemouth, Scotland
Key Roles/Responsibilities:
QA primary point of contact (internal and external) for designated projects.
Collaborate with internal and external stakeholders to ensure quality of all product related activities.
Provide QA input to project activities including review and approval of change requests, specifications, Standard Operating Procedures, Manufacturing Procedures, Analytical Procedures and associated documentation.
Participate in quality related investigations, assist in the development, approval and implementation of effective CAPA in order to resolve production, audit and customer issues.
Participate in validation activities including approval of protocols and reports for analytical methods, manufacturing processes, analytical / production / packaging equipment and cleaning procedures
Participate in the audits of suppliers and self-inspection of internal production and support functions as required.
Be involved in preparation for and successful completion of MHRA/FDA and other regulatory body audits.
Coordinate quality disposition activities associated with designated materials and products.
Verify manufacturing, laboratory and associated documentation prior to performing the relevant disposition of products. Where potential issues exist, these are to be highlighted to the QA manager.
Promote and work to ensure compliance with all relevant GMP/GxP requirements.
Support and lead as required, quality process improvements and quality management system improvements within the department and on site.
Escalate any identified GMP/GxP areas of concern to Quality Management and QP.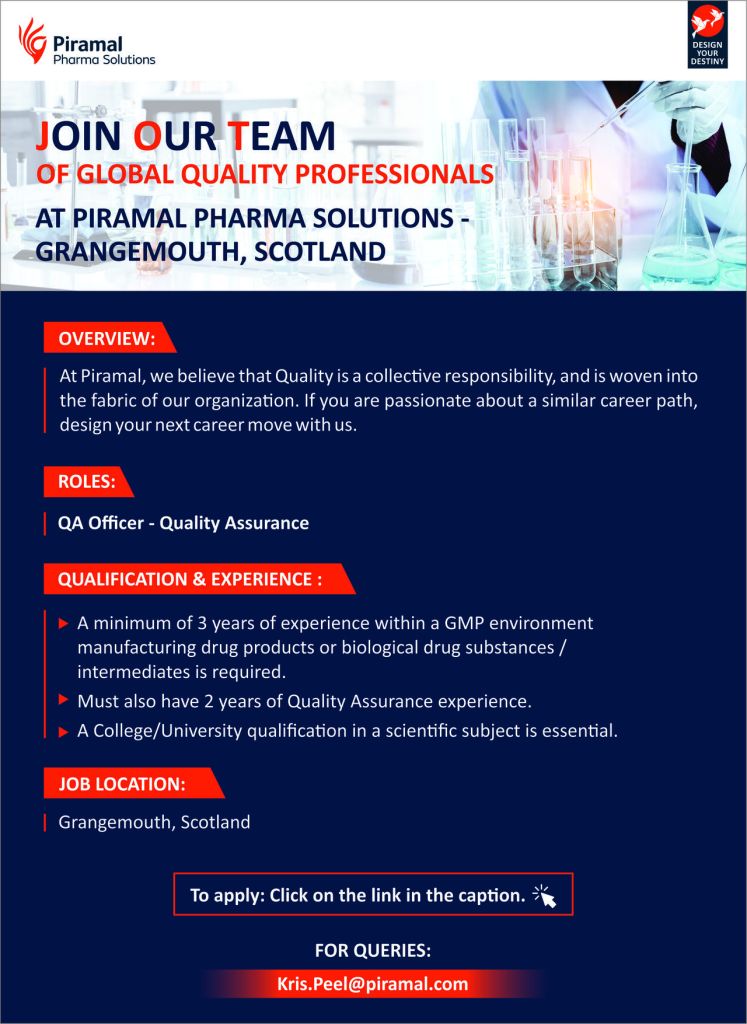 ---